---
American National WW2 Memorial
The World War II Memorial honors the 16 million who served in the armed forces of the U.S., the more than 400,000 who died, and all who supported the war effort from home.
---
---
Women's Auxiliary Airforce Association WAAF
---
Hon Secretary: Mrs Judy Weeks

Irvin Aerospace Ltd

Icknield Way

Letchworth, Hertfordshire

SG6 1EU

The 'Airnet' Website
Howard Curtis's dedicated aviation links site.
---
The Aviation Forum
The place to discuss with others all matters relating to historic aviation, modern military aviation, commercial aviation and a lot more as well.
---
12 O'Clock High
The WW2 Airfields of the RAF and the US 8th and 9th Army Airforce as they are now!
---
Warplane
Photography of low level flying aircraft and where to take the best pictures.
---
Plane Pictures
---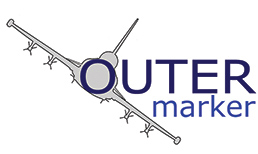 Outermarker
Aviation reviews and photography
---
Warbirds Historic Aviation Tours
Helpful links to places, attractions and shows to visit
---
Prime Images Aviation Photography
Website of professional photographer Sean Wilson
---
The Wings of the Web
Aviation photography
---
Airshowbuzz
Airshow schedules, photographs and videos
---
---
An excellent site which has been in existence for a long time covering Air Crew from this region in Canada. Many interesting stories and a great resource for researchers.
---
A must visit site and the best of its kind on the internet. Its not only a wonderfull tribute dedicated to Allied personnel who lost their lives in the Netherlands, but it is also a great resource for researchers.
---
Flugabwehr - Flugzeugabstürze - Militärische Anlagen im Kieler Umland 1939 - 1945. Nils Hemple is a researcher from Kiel Germany who for years now has been researching the aircraft that have crashed in and around the Kiel area. This research involves a detailed investigation and search of the actual crash sites and a reconstruction of the aircrafts final moments.
---
BY KEES BLANKENSTIJN, A wonderfull tribute and register of all the crew members, who are buried at Rusthof, and their aircraft. Amersfoort (Old Leusden) General Cemetery. Kees has obviously put a tremendous amount of selfless time and effort into this site. The site itself and the research and detail that have gone into it are second to none.
---
The amazing ongoing research of Howard Martin to trace the veterans of both wars on the Cartmel Memorial as well as the immediate Cartmel area. The amount of time and effort he has selflessly devoted to this project and his site is unimaginable.
---
---
---
---
---
---
An excellent and comprehensive site dedicated exclusively to preserving the history of 99 Squadron. The main focus of the site is on the activities of 99 Squadron RAF during the wartime period of 1939 to 1945 but is planned to extend this period to the pre-war years in due course.
---
---
---
---